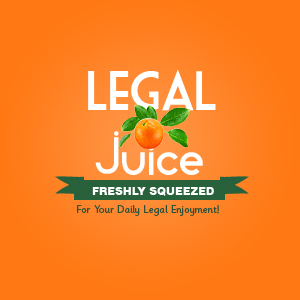 Several of you have written me to the effect of "whatever happened with that constable who harassed you in Montgomery County?" Well, just about the time you conclude that you're getting the silent treatment in response to your latest letter, the other side makes a mistake.Yesterday, I received in the mail the citation that Officer McBreakfast Taco was too chicken to write at the time of the incident,

backdated to April 19

. As it turns out, Officer McBreakfast Taco is Deputy Constable M. Williams (full name to come when I know it), Badge Number 5440, with precinct number 5 of the Montgomery County Constable's office. So, Deputy M. Williams wants to drop gloves in a court room, does he?

Game.

On.

Now we get to play on my field.

A letter to the good deputy and all his bosses went out this morning stating:

Chief Deputy Wood:

I was disappointed, although not surprised, when only yesterday I received your letter dated July 9, 2008. Given its contents, I can only conclude that your office is not prepared to take seriously my initial complaint about a deputy that (1) neither knew nor accurately enforced the Texas Transportation Code; and (2) physically endangered a cyclist through his abusive conduct. To wit:

· Your choice to backdate a non-existent citation for a non-existent violation, the facts of which are not only demonstrably inaccurate, but also physically impossible; and

· Your choice not to address Deputy Williams' conduct, which was completely out of line, even if the violation had occurred.

This is one instance in which your department cannot shield itself or its deputies from criticism by attempting to characterize this incident as a groundless complaint by someone in violation of the law. Not only was I within the law, my complaint against Deputy Williams is valid even if I was not. Indeed, a motorist in Los Angeles is facing felony charges for doing essentially what Deputy Williams did and injuring two cyclists. (See Enclosure).

As a result, you can be assured that I will appear before Judge Masden, where Deputy Williams will have to justify his conduct. Likewise, since the department was unwilling to address the conduct of its deputies in a collaborative and informal fashion, I will file and pursue a formal, disciplinary complaint against Deputy Williams to the fullest extent possible. Having found the performance of this precinct's constable unsatisfactory in its enforcement of the laws for the protection of cyclists, I will likewise be working along with the Texas Bicycle Coalition and local cycling groups for Constable Hill's defeat at the ballot box.

I remain open to addressing this situation in a more constructive fashion, but given your letter, I am not optimistic that the department will choose to do so.

Very truly yours,

Real Lawyer Name





cc: (Deputy M. Williams and Constable Hill)


As I referenced in my letter, the Precinct 5 Constable, an elected official, is named David Hill, and his Chief Deputy is David Wood. Their office addresses are:

31350 Friendship Drive

Magnolia, TX 77355

and

31350 Industrial Lane
Magnolia, Texas 77355

Their office phone numbers are:

281-356-3883
or
936-539-7807

So, uhm, yeah. If you're a cyclist that is just looking to exercise your rights under the First Amendment, you might drop this elected official and his underlings a little note about the manner in which law enforcement fails to protect cyclists, especially at the expense of protecting their own. Be polite, use your own words, but make it clear that:

1. Cyclists are vehicles under the transportation code.
2. Cyclists have the right to the road, and are not required under the Transportation Code to ride on a dangerous shoulder or near the edge when it is dangerous to do so.
3. Cyclists have are entitled to expect law enforcement to protect their rights to the road.
4. There is no place for an officer to endanger a cyclist, no matter how the officer believes that cyclist ought to be riding.

The case is assigned to a JP judge, the court contact information of which I will post if and when I think it would be helpful. Although I am quite confident that neither the baby DA nor officer McBreakffff----, . .. er, Williams has ever seen cross examination in connection with a traffic ticket quite as thorough as I have planned, I have no expectation of actually winning the traffic case unless this JP Judge is very brave indeed. There is always a tendency of the courts to believe law enforcement. The court is in the same building as the Constable's office, for crying out loud. That said, win or lose, I will make my point, and I will make them regret their actions.